Plectrum V2 is Geoffrey's critically acclaimedvirtual instrument library featuring sounds that are made by strumming, tapping, scraping, plucking and striking a wide variety of prepared instruments and familiar materials, and transformed into beautiful, playable keyboard instruments.

Plectrum V2 is powered by Native Instruments' Kontakt Player, a cross-platform high performance audio engine regarded as one of the most advanced in the music industry.<learn more>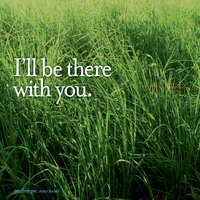 Vital Arts is pleased to announce the release Geoffrey's long-awaited fifth album, I'll Be There With You.
I'll Be There With You is Gee at his finest. This collection of original songs (and one folk ballad) includes new improvisations, never-recorded concert favorites (such as "Pursuit," "Water is Wide," and "Too Many Tomatoes"), as well as new versions of Gee classics "Ohio" and "Beauty."
While Geoffrey's classical training and jazz influences are ever easy to appreciate, the quality of his musical touch is uniquely his own. Tender and fierce, gentle and bold, his playing soars across a dynamic range that excites and inspires. His driving rhythms and soul-stirring harmonies will have you seeing, sensing, and moving in new ways.


















About Geoffrey Gee : For more about Geoffrey and his music, click for his Biography.

more recordings:
discoveries. (2003) Geoffrey
Gee plays solo piano standards
and open improvisations, encompassing moods from jovial
to serene, in styles ranging from dreamy impressionism to hard-grooving jazz.


fingerprints. (1994) Keyboard Magazine describes this solo collection by Geoffrey Gee as "Serious, passionate, solo piano, beautifully recorded and very listenable...the sense of rubato
and the touch have a classical inspiration...Satie in the more withdrawn moments, Moussorgsky in the darker rumbles."